UCF capped off their undefeated season with a win over Auburn in the Peach Bowl and claimed to be "undefeated National Champions." At first, it was funny and lighthearted that UCF claimed to be National Champions and held their own block party before the real championship on Monday.
And then UCF paid their coaches a national championship bonus.
Okay still a bit cool. Nice to see they're rewarding their coaches for a great season. And then Governor Rick Scott stepped in.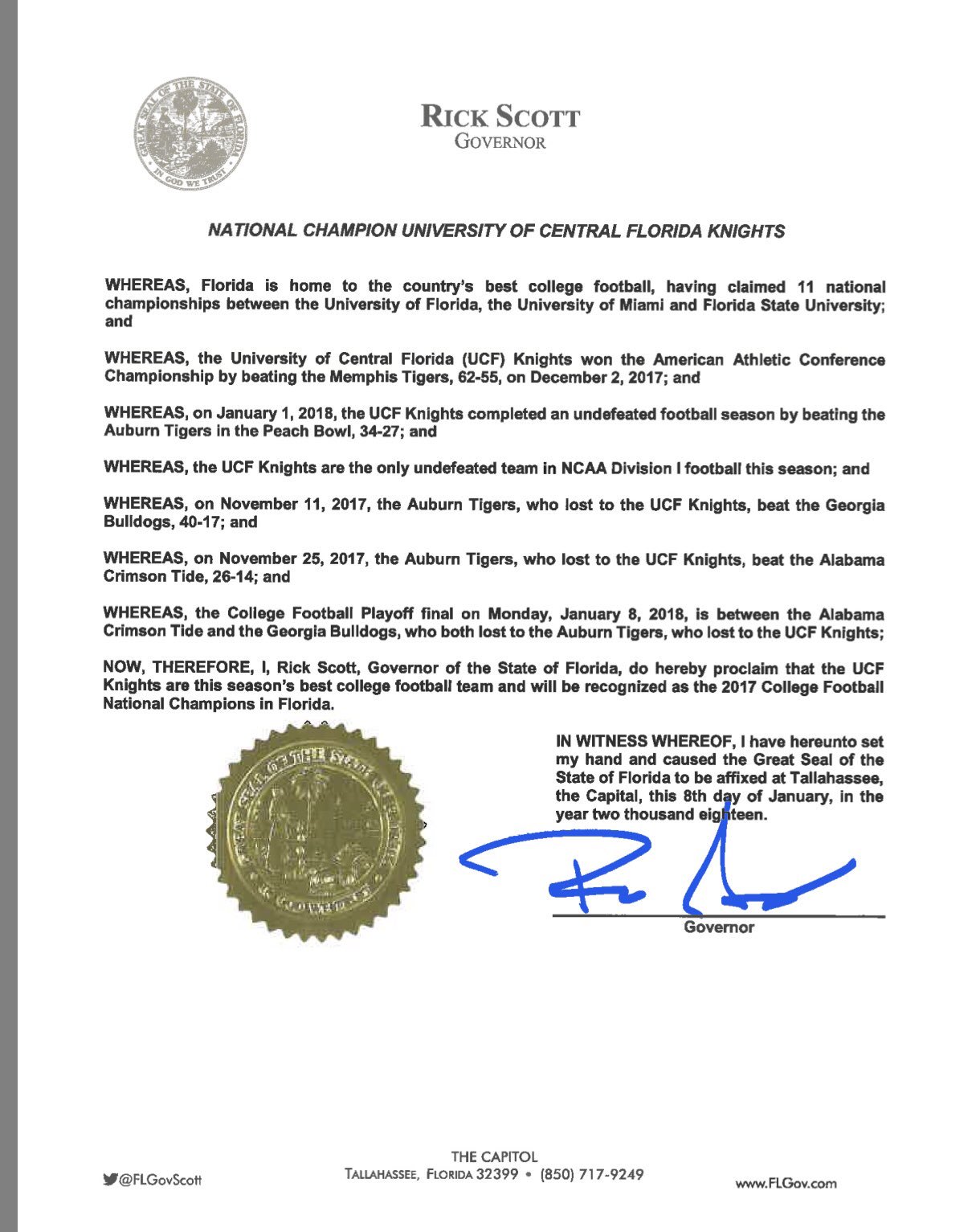 And now they're releasing shirts too because why not try to profit off of this?
Little bit too far — undisputed? Not quite. The Alabama team we saw against Clemson & Georgia absolutely wipes the floor with Scott Frost's Knights. This was funny and lighthearted to start with but now is entering the territory of insufferable. The 2017 UCF Knights were likeable and a nice underdog story — and now they're doing everything possible to ruin it. I don't know what UCF diehards are running to buy these shirts but if you do, you're a joke and so is this program.