In case you have been living under a rock the past couple of days, The Kansas City Chiefs have traded Quarterback, Alex Smith to the Washington Redskins.  In return, Washington received a 3rd round draft pick in 2018, and second year Cornerback Kendall Fuller.  In addition, Alex Smith signed a four year $91 million dollar contract extension with Washington.   The trade cannot be officially completed until March 14th, when the new league year begins.  Theoretically, there could be "take backs" called by one of these two teams between now and then.
This is a massive deal for many reasons, first being Kirk Cousins is officially out in Washington.  I will never understand that organizations' contempt for him.  From the very second he was named starter over Robert Griffin III, Kirk was never really respected as a true Franchise Quarterback.  All while Kirk was showing them wrong on the field.  After 3 seasons, the Kirk Cousins saga is finally over in Washington, it's going to very much heat up around the league come March.
I initially thought Alex Smith would be the first big move of John Dorsey's tenure as Cleveland Browns GM.  Like with many acquisitions, the Browns were beaten to the punch by another team.
Oh fucking well.  That's the way the ball bounces for the Cleveland Browns.  Like the Jimmy Garoppolo deal the Browns were frozen out.  Likely this is a case of the Chiefs doing Smith a solid.
Sounds like Smith would not have been thrilled to play in Cleveland, not that he has any reason to be thrilled.  I am not overly frustrated because, well it's Alex Smith.  He just got an albatross of a contract extension, and it seems as if the Browns were only willing to commit short-term.  The problem with this deal is that it likely takes 2 quarterbacks off of the "Veteran Bridge Starter" short-list for Dorsey.   With every Quarterback needy team salivating over Kirk Cousins, I thought for sure the Browns would swoop in and silently trade for Smith.  The Browns simply due to cap space are still likely in the conversation for Kirk, but I can't imagine him not picking Denver.  How could you not?  The more I thought about it, the less I can see the Browns landing captain Kirk.  They should do everything in their power to land him, but I just don't see it happening with Denver sitting there all QB needy.  John Elway is going to rob the Browns a third time.  You just know it.  The Broncos had offered a 2nd round pick, AND Aqib Talib for Smith, and that was turned down.  You can certainly see Elway pulling out all the stops to land Kirk.
The Jets and Bills feel like viable landing spots for him too.  Both teams are solid on the defensive side of the ball, and have a few quality pieces on offense to intrigue Kirk.  While I desperately want Kirk to dawn turd colored pants, it just doesn't seem like a good landing spot for him.  They are likely on this list due to the shear amount of money available to spend.
Now that those two are out of the way, lets take a look the remaining Unrestricted Free Agent Quarterbacks this off-season:
Drew Brees, New Orleans Saints.
Hasn't re-signed with the Saints yet. Would expect him back in NOLA.**
Jimmy Garoppolo, San Francisco 49ers.

**Technically has not re-signed with San Francisco.  He will re-sign there no doubt.**

 Kirk Cousins, Washington Redskins.

**Will be a Bronco on 3/14.** 

Case Keenum, Minnesota Vikings.

**This guy blows.  Hard pass.**

A.J. McArron, Cincinnati Bengals.

**Sashi Brown is rolling in his hypothetical grave**

Teddy Bridgewater, Minnesota Vikings.

**Will re-sign in Minny. Youngest QB on their roster with positive upside.**

Sam Bradford, Minnesota Vikings.

**Viable option in the Alex Smith mold.  Can see him being high on the Browns wish-list**
Overall, considering what is normally out there for Free-Agent Quarterbacks, it's not a bad list.  There are a few other names that could be moved as well.  Tyord Taylor could be released or traded by Buffalo.  Initially, I was all-aboard Team Tyrod.  Then this years playoffs happened.  Boy oh boy did he ever suck in the Wildcard game against Jacksonville. He couldn't hit check-down routes in the hands.  A brief look at his playoff stat-line: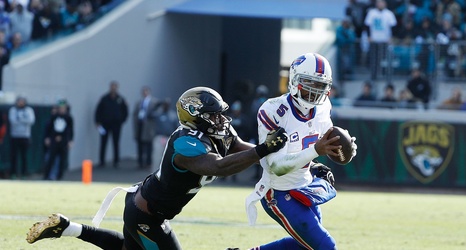 Depending on his contract situation, and how he plays this Sunday, Nick Foles is another prospective bridge guy.  Big Dick Nick would have to put on one hell of a display for me to want the Browns to go after him.  If he is a Free-Agent, by all means give it a go.  If not, don't sell the farm to bring him in.
I seem to be changing this prediction as to which Veteran Quarterback I would like the Browns to bring in.  First I wanted Tyrod, then Kirk, then check down Alex, and back to Kirk.   It's exhausting really.  I guess with new developments I will make a new prediction:
Based off of prior events, I would think that AJ McCarron will be fumbling snaps next season in Cleveland.  Just remember: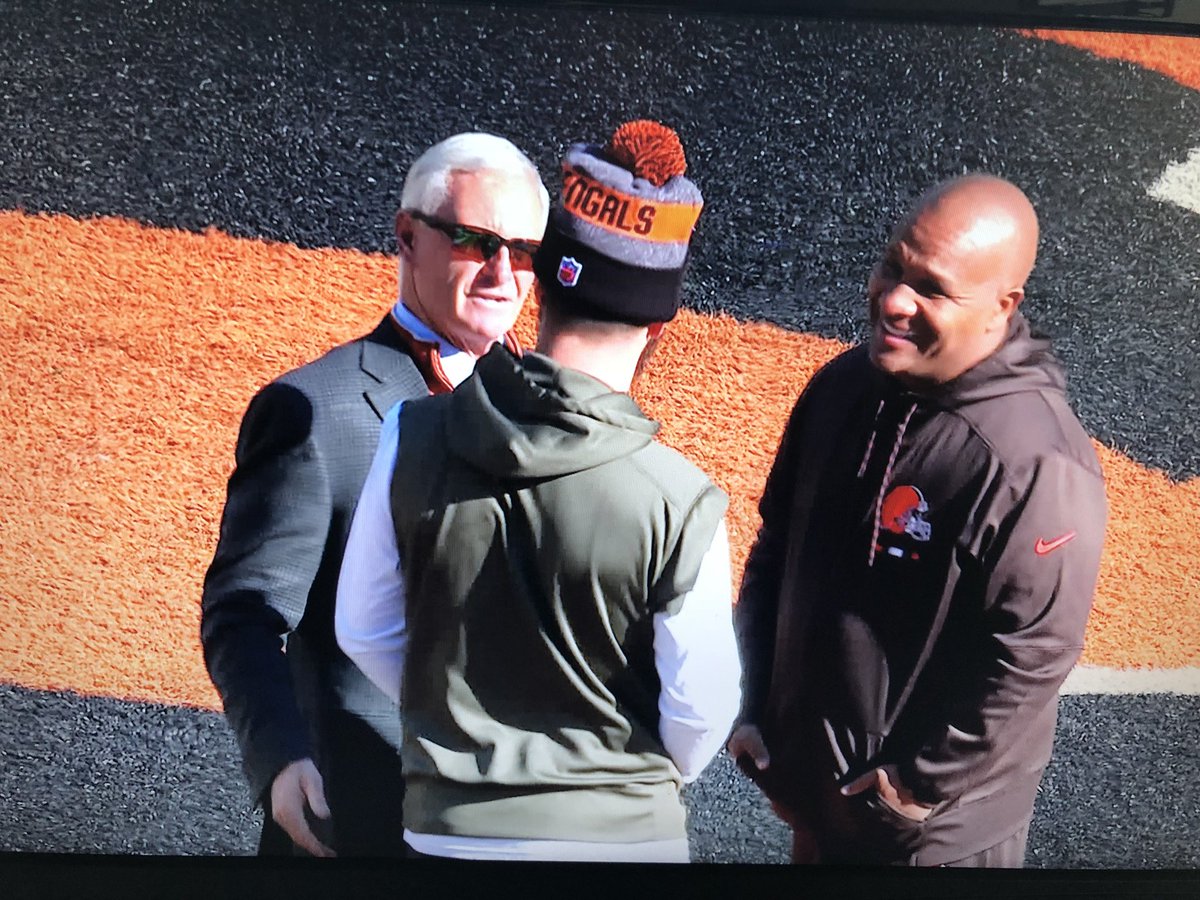 Welcome to Cleveland, Katherine Webb-McCarron!!!!!!