The dust has settled after a wild 48 hours in Berea, Ohio.  We are Offensive Coordinator-less and Head Coach-less.  Sure Gregg Williams was named Interim Head Coach, but it doesn't really matter. The interim could be Joe Blow for all I care.  The season is lost at this juncture anyway.  Especially with Mahomes coming our way this week.  With the Browns defense slipping with each passing week, we won't be able to stop them.  The Chiefs defense is god awful, but the Browns aren't good enough to score enough points required to beat Kansas City.  We'd have to score around 30 points (thats a conservative number), and that is not happening.  At this point, keep developing the talent on the Roster, get healthy, and find an offense in the Off-Season.
With all that being said, lets take a look at some of the candidates to be the next Head Coach of the Browns being thrown out there by the media.  In no particular order:
 Lincoln Riley 
Going to hear this name a lot in the coming months.  I've heard it nonstop since we drafted Baker in May.   Hell, a couple of hours after Hue and Haley were fired, Riley had to answer a question about the Browns job:
Pretty stupid if you ask me.  Reporters asking Lincoln this question, what the fuck do you expect him to stay?  You're only putting him on the spot.  Either way, I am a hard pass on Lincoln Riley.  No college coach can turn around the Cleveland Browns.  No Nick Saban, no Bobby Bowden in his prime, nobody in college can turn around the Cleveland Browns.  Going after Riley would seem like slapping a band-aid on the issues.  "Oh boy! Let's hire Lincoln!  He's coached Baker in college, problem solved!!". This guy seems to be a pretty good coach at Oklahoma, but I feel like once Baker left, the two should go their separate ways.  They may have worked great together in College, but just college.  All good things must come to an end.  Plus there are 52 other guys to deal with not named Baker Mayfield.  They aren't college kids either, how would this dude handle it?
I do like the idea of an Offensive Minded coach,  a young one too, but to fix the Browns NFL experience is needed.
2. Matt Campbell
Again, this name is going to be brought up quite a bit from now until January.
Dustin Fox, who hosts a Radio Show in Cleveland tweeted this after Albert Breer stated, "Keep a close eye on … Matt Campbell," Breer reported on Monday. "Highly regarded in the circles that [Cleveland] GM John Dorsey runs in."  Again.  No.  I feel like the last two names are Sean McVay knockoffs.  The young, progressive coach, who is regarded for being innovative, and getting the most out of his players.  Stop trying to copy the Rams, and mimic a McVay type hire.  Odds are a college coach would be a disaster.  Especially one that coached at the national powerhouse that is………………..Iowa Fucking State.  I am pretty sure Iowa State has been bad my entire  life.  So far, this short list BLOWS.  Be better at fishing out candidates media, come on.
3. Bruce Arians 
Now this beautiful bastards name was not brought up specifically by anyone in the Breer, Rappaport, or Schefter mold, but Bruce has long been connected to Cleveland.
Bruce was the Browns Offensive Coordinator from 2001-2003, and has stated numerous times that he wants to come back.  Not sure if he is willing to come out of the Broadcast Booth, as that is a pretty cushy gig.   Now is as good a time as ever to lure this man out of retirement.
As an NFL Head Coach, Arians is 49–30–1 in the regular season, and 1-3 in the Postseason.  He is most know for his years with the Arizona Cardinals, but he also had a 9-3 stint as Interim Head Coach of the Indianapolis Colts in 2012.  He is a two time Super Bowl Champion, as he was the Pittsburgh Steelers Wide Receivers Coach, and then Offensive coordinator.  He spent a whopping 7 years with the Steelers (2004-2011) winning two Super Bowls.  This man has done it all, and he has done it all in the National Football League.  Sign me up.
The Browns already have a connection to Arians on the staff, as new Offensive Coordinator, Freddie Kitchens was a member of Bruce's staff in Arizona.
First things first: Any coach who wears a QB wrist band, as Kitchens is above…they FUCK  plain and simple. Freddie was our Runningbacks coach, but was elevated when Haley was fired.  He was Quarterbacks Coach in Arizona, and is credited for being a big reason why Carson Palmer turned his career around.
This is neither here, nor there.  It is a nice connection to Arians, who is honestly my ideal candidate.  Who knows if he even wants to Coach anymore, I doubt he does.  Its a shame, because only a man with experience in MULTIPLE (coordinator, positional coach, head coach) NFL coaching roles, can save the Cleveland Browns.
4. John DeFilippo
Flip!  Widely mentioned to fill numerous Head Coaching voids in the NFL, mainly due to his work as a Quarterbacks Coach in places like, Oakland, Philadelphia, Cleveland, and now Minnesota.  He has also spent time as the Browns Offensive Coordinator, and is currently in the same position in Minnesota.
I really, really like John DeFilippo.  He works wonders with Quarterbacks. The Browns offense was actually half decent under Flip.  No matter who played, they weren't terrible.  We had Manziel, McCown, and Austin Davis playing at some point that season, and the offense always moved the ball.  Manziel's only NFL success came with John DeFilippo calling plays.   Obviously, Flip played a major role in the development of Carson Wentz, as he spent the last two seasons in Philly as Quarterbacks Coach.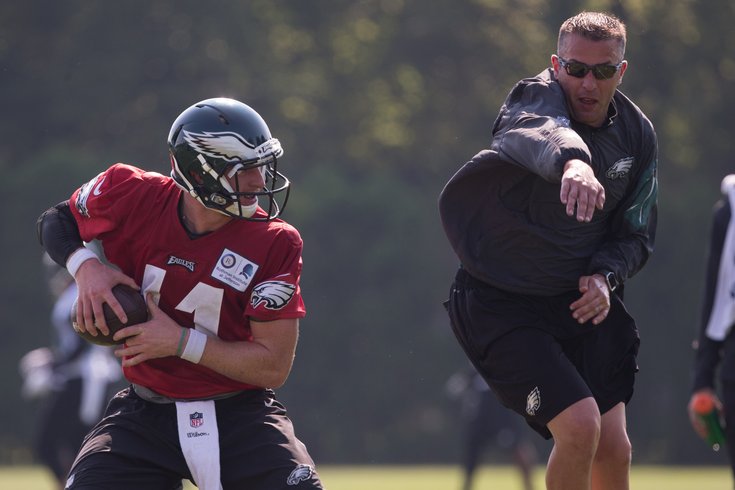 The Browns haven't been able to move the ball at all since Flip was the OC.  I swear that man works magic.   We just did not have the talent to score a lot of points, but we were always moving the ball.  All of the Quarterbacks looked good doing so, as well.  Now, Flip is doing his thing with Kirk Cousins, Adam Thielen, and Stefon Diggs in Minny.  He has that offense flying high (not hard to do, really).  Flip is high up on my wish-list.  He made me think weapons is all Johnny Football needed to be "The Guy".  I salivate at the thought of Flip and Baker.
5. Gregg Williams
I know it sounds stupid, but you gotta put Gregg on the short list, as of today.  I am not expecting this guy to be any good as a head coach.  I do think there is a very good reason why he has been nothing but a coordinator, since his one stint in Buffalo back in the early 2000's. Curiously, Buffalo was his only head coaching gig.  Usually most guys who make the jump from Coordinator to Head Coach, get two kicks at the can with it.  Rex Ryan had two, Hue Jackson had two, Pete Carroll had two, Bill Belichick is still on his second stop as a HC (not counting the Jets), but Gregg only ever had one.
I went back and looked at the record, and he finished 17-31.  In his three seasons he went 3-13, 8-8, and 6-10.   Not great, but far from Hue Jackson, and probably deserved a second chance somewhere along the line.  He is getting that now, as the Interim Head Coach of the Cleveland Browns.
This is the sorta thing that Gregg Williams brings to the party.  A motivator type, who will probably get these guys to play hard, and competitive.  Now, why is he on the list?  Well if I am all horny over DeFilippo and Arians, due to their NFL coaching experience.  It is only fair to include Gregg in the same sense.  Gregg has been at it since the 80's, in a multitude of Coaching Roles.  He has won a Super Bowl in New Orleans, as the teams Defensive Coordinator.  Yes he was a major part of the Bounty Scandal.  No comment on that.  Lets see what he can do, and by some miracle, the Browns win a bunch of games, he will be in consideration.
Out of the 5 Candidates, who's names have been thrown around as potential Head Coaches my order would be: Bruce Arians, John DeFilippo, Gregg Williams, Lincoln Riley, and that fucking stiff Matt Campbell.   This is all very early, it is likely we have a whole new list by December 1st, and different one again on January 1st.
This week the lowly Cleveland Browns welcome the Sack-less, Kansas City Chiefs into FirstEnergy Stadium.  You know my stance on the Chiefs as a true contender.  They are not one.  Mahomes is off to a wonderful start, and he is for sure the real deal.  Too bad they are still Coached by Andy Reid. This means that around this time they will start to struggle, or fade.  If they don't fade in November, they'll just wait for the playoffs.  With a Defense as bad as the Chiefs, they aren't going anywhere that matters.  Jokes on me, neither are the Browns.  Just keep this one close.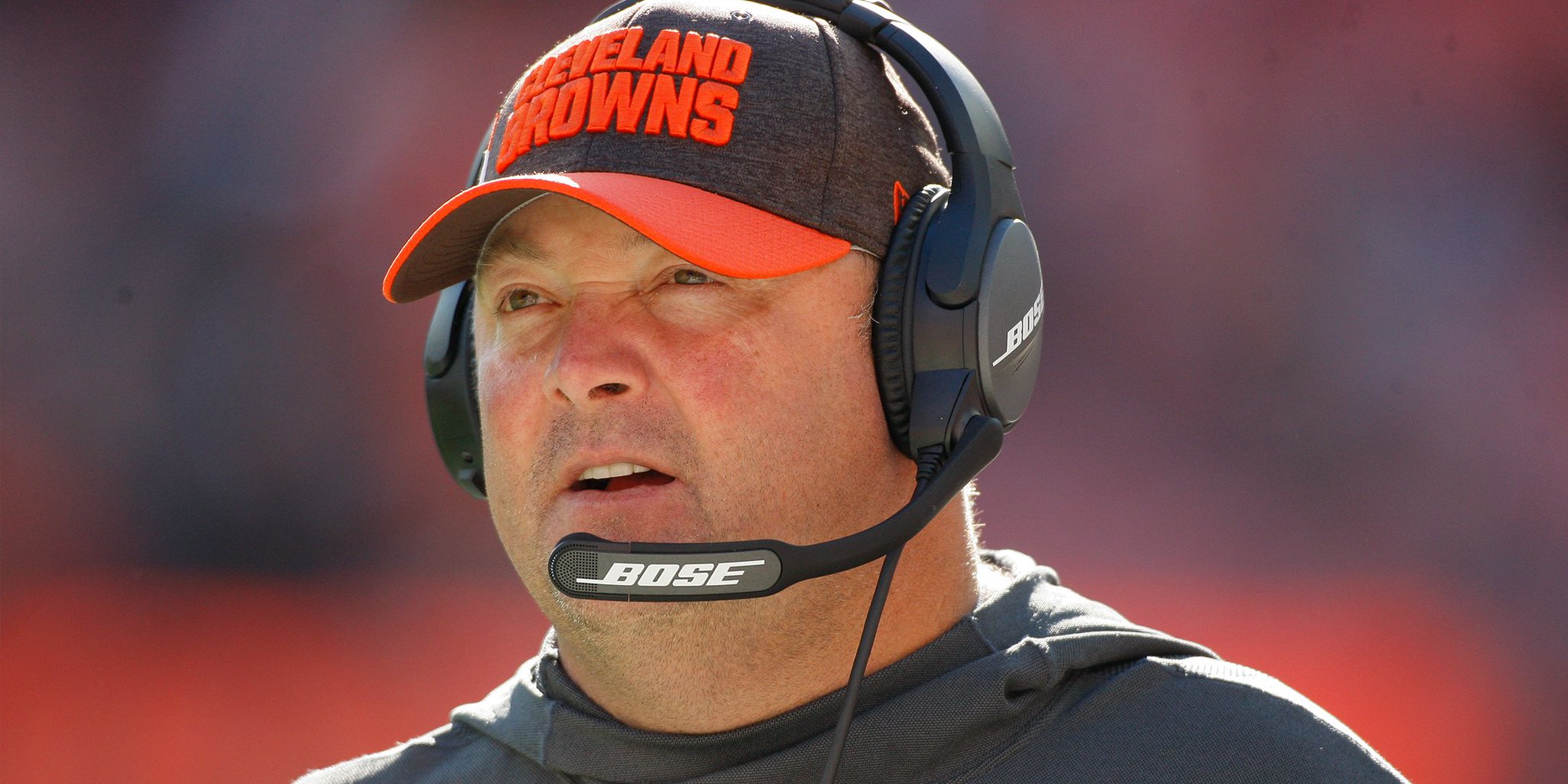 Every Baker needs a Kitchen, bitches.
Go Browns!