WOW.    I need a cigarette after seeing this little bit of gossip from one, Albert Breer.  Now bear with me for a second, I know a few days ago I mentioned that Alex Smith should be the guy the Browns went after.  I still think he will likely be the guy to come here as a bridge starter for 3 or so seasons.  When I say bridge starter, he'd certainly more than a stop gap.  He'd likely be the best Quarterback we'd have since the return in 1999.  But you get the point.  Veteran guy to come in to Cleveland for 3-4 years while we groom in all likelihood, Sam Darnold.
I have been an avid Kirk Cousins fan since he took over for Robert Griffin III, in 2015.  The guy can ball.  2015 was his first full year as the full-time starter, and he lead the Skins' to a 9-7 record.  That year 9-7 was good enough to qualify for the playoffs.  The Redskins lost in the 2015 Wildcard round at home to the Green Bay Packers, 35-18.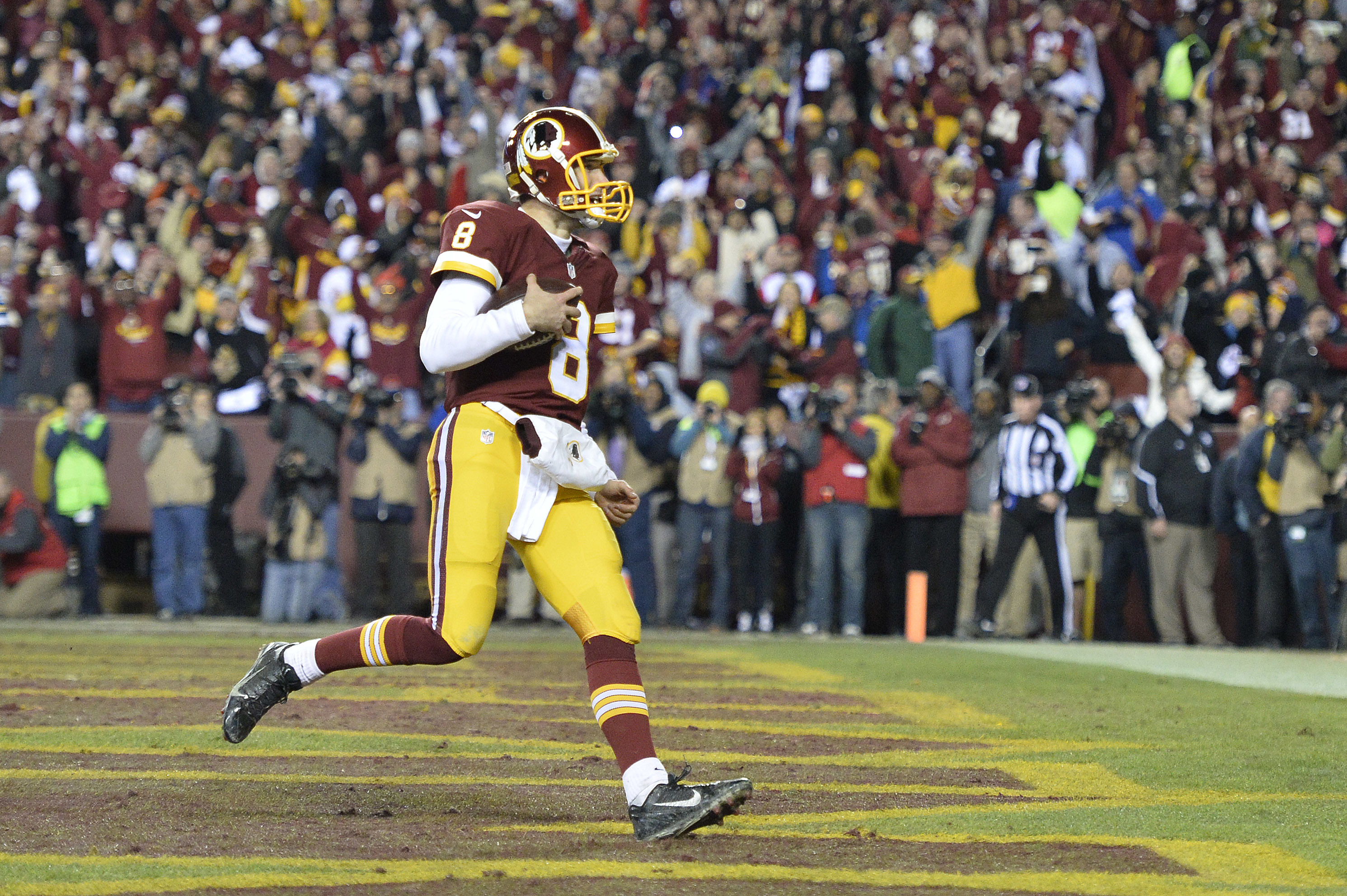 The next two seasons Washington would miss the playoffs with an 8-7-1, and 7-9 records.  Still, Captain Kirk has not earned himself a long-term contract extension with Washington.  He has been Franchise tagged 2 consecutive seasons in a row.  Each year, he proves his worth on the field.  The notoriously putrid, and slimy Redskins refuse to offer him a long term contract.  They could place the Franchise tender on him a third time, which is a whopping $34 million.  No chance the Skins do that.  That number is not trade-able, as 99% of teams cannot afford that cap hit.  The most likely options are a long-term extension, or Unrestricted Free Agency.
In a recent interview with The Washington Post, Jay Gruden even decided to throw his Signal Caller under the bus, "But we like Kirk and his development. He's played well at times, without a doubt"  Played well at times?  Let's take a quick peak at Cousins' shall we, Jay?
That is a damn good Quarterback.  I don't know what the fuck you are smoking, Jay? I think three seasons is enough of a sample size to confirm that he can be a franchise guy.  The Redskins seemingly don't give a shit.  Moving on from RG III was a tough decision. The Skins entered 2015 an unknown, and most experts had them pegged to finish last in the NFC East. They have no idea how lucky they were to have the second guy come in, and  average 4,392 yards a season. Especially after how RG III exploded on the scene during his rookie year.
Would the Browns be interested in Cousins?  I would hope the answer is a resounding, "YES"!!!!!!  It's not everyday a Quarterback of his quality becomes available.  It is going to take a lot of fucking money.  Like record money.   With $109 million and change in free money, feel free to break records, @JohnDorsey, @JimmyHaslam.
Signing Kirk does NOT mean the Browns will not draft a QB #1 overall.  They simply can't afford to pass on one. Not after the past whiffs. Ideally, the Browns would sign Cousins to a 3-4 year MASSIVE contract, and draft the guy who will lead the franchise after Cousins. This allows a Darnold, Rosen, or Mayfield develop a la Jimmy G.
After year 4 you move on to your young guy waiting in the wings.  After-all, Darnold is only 20.  Cousins would be 33 at the end of a four year contract.  Perfect time to walkaway via free agency.   If all goes to hell, you trade/cut Cousins prior to the contract expiring.  There is cap space to avoid it being too much of a problem.
I hope Dorsey see's this and makes a move.  I know Alex Smith is probably the move we'll make, as it is safer than paying Cousins big big money.  I still want to tap the potential that is Kirk Cousins Franchise Quarterback.  Cousins, and add a few young weapons.  Maybe we have something cookin'?
Edit:
Should leave some Captain Kirk highlights, no?