Moving towards the end of another miserable year, it is time to start evaluating the Browns roster, and identify spots in which they need to add depth during the offseason.  There is no position more glaring than Quarterback.  Or is there?
Kizer's rookie stat line is not pretty at all.  No Browns Quarterback since Bernie Kosar has had a pretty stat line, but that's neither here nor there.  The problem with evaluating Kizer, is the fact that Hue gets trigger happy, and yanks from some games.
Hue likes to call one of the more complex offensive schemes in the NFL. That doesn't help. It's a hybrid of the West Coast offense, which is pass heavy. Hue loves to motion 7 guys pre-snap, have a billion fakes, and make it so Kizer has defenders on his throat faster than most.
It doesn't help that DeShone has the worst collection of offensive skill players in the league.  This past weeks game was Kizer's best.  He was 21 of 37 for 232, 1 touchdown, and 1 interception.  He rushed for 57 yards, and a score on the ground.
It was a performance that I had expected from Kizer for most of the season.  After his strong start against the Steelers, I expected similar performances  games with around 200 yards, a score, and an interception.
Hopefully in the coming weeks Kizer's game can grow.  Help is on the way with Corey Coleman back this week, and Josh Gordon along the horizon.  I would LOVE to have Kizer play the full 7 games remaining.  Lets see if he's got anything in him.  If they compete to win 2, 3, maybe even 4 games roll with the kid in 2018.  Use the draft to re-stock the talent pool, and build on what you have.  If he goes  1 win or less it's time to move on.  BY move on, I mean bring either a vet in, or draft a rookie high.  Kizer would then be relegated to backup duties, and I think it would make a for a fantastic backup plan.
What scenario do I want to see play out?  Well, I would love to end the QB discussion in one foul swoop.  Enough, is enough……..
Kirk fucking Cousins.  That's right.  You hate Dan Snyder?  Oh no worries!  Our team sucks so bad we'll have over $70 million in cap space to offer you a monstrosity of a contract.  I am as big of a Kirk Cousins supporter as there is out there.  He gets the job done on mediocre teams.  Hell, last year on a bubble playoff team he threw for nearly 5,000 yards.  I'd love to throw a whole shitload of money at him, and use our absurd number of picks to build on the talent already in the room.  Couple that with a few more free agent veterans to supplement the rookies  Hell, maybe we could kick the tires at a Terelle Pryor return to Cleveland?
Kirk brings experience, leadership, and continuity to the Browns QB room for the first time in years.  If he somehow doesn't pan out, you've got Kizer in the wings as an insurance plan.  Not bad at all.
Backup plan if he re-signs in Washington, or is traded out west? There was a very good Quarterback relegated to the bench this past week in Buffalo.  Tyrod baby.  Most of all the same logic applies.  He would be less money, but still a healthy amount.
I mean look at those stats?  Buffalo is benching a guy with an overall QBR in the 90's.  I would absolutely love for the Browns to kick the tires on him if he hits the open market.  I wonder what the Browns record would be if we had a Quarterback with that stat line?
When it comes to the 2017 draft class that was hyped to be a god send, I would love to stay away from it.  We passed on Wentz, Goff, Watson, Trubiski, Mahommes, and others.  Again I think it would best for all parties involved, to not draft a QB high.    It allows the Browns to sign a vet, and develop what they have int he system already.  What is the point of drafting a guy from college who has a high probability of becoming a bust?  Sam Rosen? Pass.  Sam Darnold?  Since when has USC EVER developed a good to very good NFL QB?  Palmer is the only one the comes to mind.  Whats John David-Booty up to these days?
If the Browns draft a QB, I would love to see them take a shot on Baker Mayfield, but I admit he will be boom or bust.  He's a 6'2 220 lb Manziel.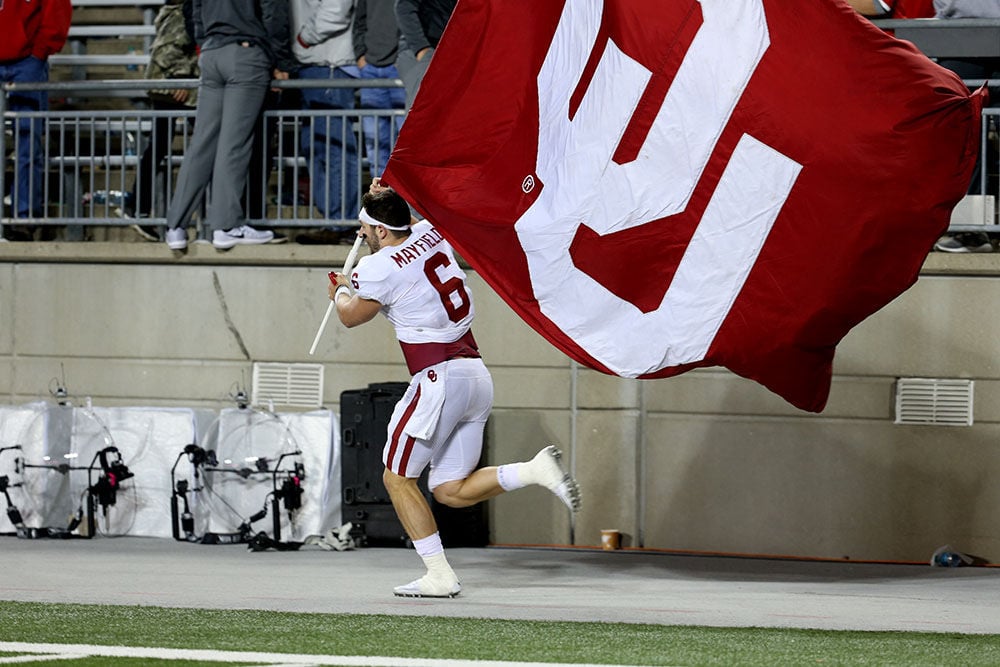 FINAL VERDICT:  Cousins, or Taylor coupled with sophomore DeShone Kizer.