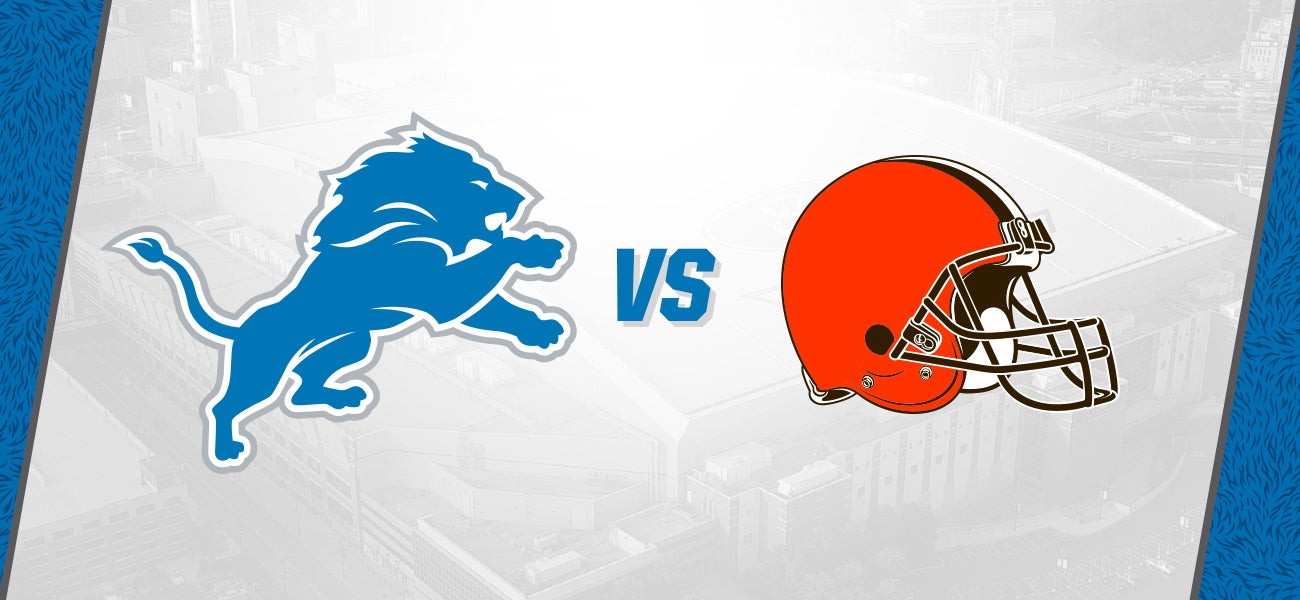 Another week, another loss for the 2017 Cleveland Browns.  The Browns traveled to Detroit this Sunday to make some NFL history.  They haven't won a game on Sunday since, well a long ass fucking time.
Last years win over the San Diego Chargers was on a Saturday, so that one doesn't count. The Browns have failed to win on a Sunday since 2015.  Miserable is the only way to describe it.  Being a fan of a bad team is hard.  Being fan of a team as bad as the Browns? 1000 times harder.  It flat out sucks.
This one started out great.  The Browns got up on the Lions early.  The defense dug in to make stops, and the office was able to piece together two scoring drives.  It wasn't pretty, but they were up 10-0 through the first quarter of play.
At the end of the first quarter Matt Stafford engineered a field goal drive to cut the lead to 10-3.  Later, Ameer Abdullah rushed 8 yards to tie the score at 10.  Just like that the lead was gone.  On the ensuing possession, Seth Devalve caught a laser from Kizer, cut up-field, and Lions defender Kevin Lawson punched the ball from Devalve's arm.  The ball bounced right back into Lawson's hands, and he took it 44 yards up the sideline to the house.  17-10 Lions.
Things seemed like they could be different on this Sunday, as rookie DeShone Kizer lead a two minute drive down to the Detroit 2 yard line with about 20 seconds left in the half. What happened next cannot even be made up.  The Browns were out of timeouts, it was second and goal, and Kizer decided to sneak it up the middle.  He was stuffed.  Not only was he stuffed, but there was a massive pile of players on top of him.  The clocked ticked as the wreckage cleared.  They were not able to make it back to the line of scrimmage in time to spike the ball.  31 of 32 NFL teams manage points in that situation.  The Browns got 0.  17-10 Lions at the half.
Still, all was not lost.  In the second half the Browns continued to fight hard.  They even regained the lead at one point in the third quarter.  With the Browns up 24-17 the Lions rattled off 21 straight points to close the game.
This one hurt.  They all do, equally.  Each loss adds weight to the pain.  There is a silver lining for some fans who want the number 1 overall draft pick, however fuck that.  I don't want the number 1 pick.  I want a competitive football team that can win some fucking football games.  It's definitely nice to have high draft selections, but teams like the Patriots, and Steelers continuously prove that you can draft in the 20's-30's consistently and win.
5 positives:
Defense is still decent enough.  They struggled at times in this one, but in general made enough plays to get a win.  Jamie Collins got an INT, and Jason McCourty continued his Pro-Bowl calibre play. (Th
DeShone Kizer registered his best performance as a pro.  He went 21-37 for 232 yards, and 1 touchdown.  Kizer also added 57 yards, and 1 td through the ground.
The ground game got going a bit.  Crow registered his best game of 2017 with 90 yards on 16 carries.  He averaged a shade under 6 yards a carry.
Kenny Britt caught a touchdown pass? I guess that was cool?
Hue Jackson apparently fell on the sword for his young rookie QB.  Hue took responsibility for the QB sneak debacle.  After the game  Seth Devalve was quoted in saying, ""We had a different play called, and DeShone took it upon himself to sneak it," DeValve said. "That wasn't a bad thing to do, but we didn't get it and that's unfortunate."  How nice of you Hue.
To finish it off lets take a quick glimpse at what hurts the most for a Browns fan after another brutal loss:
WHAT THE FUCK MAN?!? I think Glover needs to be checked into one of those sideline medical tents.  I think being in the top 8 is a bit of a reach, but seeing other compliment on the teams overall talent in this way makes me sick.  What the fuck is it then?
Yup that's why.  Fire Hue.