We aren't even in the first hour of Free Agency, and the Cleveland Browns continued to add to their Roster.  There aren't as many "WOW" names like we saw on Friday, but some solid additions overall.  Going into Free Agency, I was hoping the Browns would address the Wide Receiver position, and Cornerback.  Last year the Receiving Corps was up there as the worst in the league.    Dorsey addressed this need via trade on Friday.  The Defensive back that was acquired from Green Bay will be moved to Free Safety, so I was hoping Cornerback would be a priority.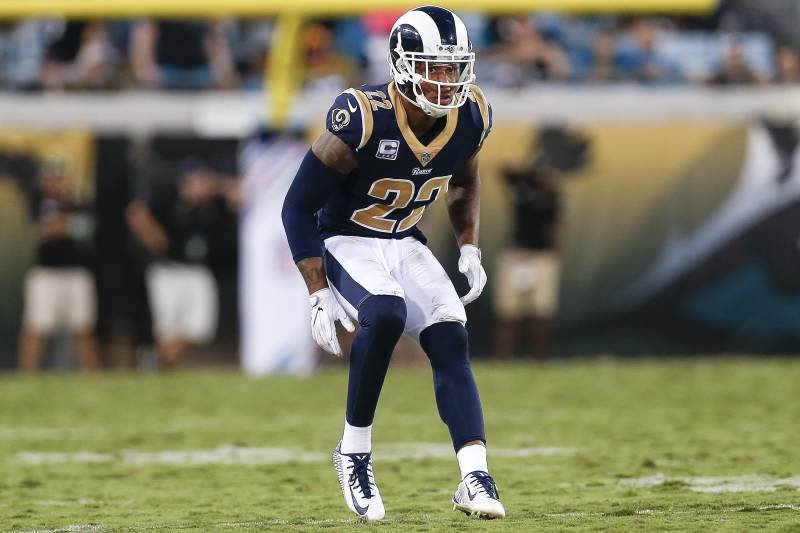 As a flurry of shitty Quarterbacks, and mediocre Wide Receivers signed albatross contracts, the Browns made their first signing of the day:
Ah yes.  A depth lineman.  Not much to see here regarding this guy.  Stephenson is a swing tackle, who isn't going to start unless there are injuries.  Can't have enough lineman, especially those who have made 50 career starts, as Stephenson has.
The Browns continued to add to their offensive line depth with another signing.  This time for some big money:
Interesting move as this guy was never really popped up on any rumors.  There is the connection with Todd Haley, as Hubbard comes from the Pittsburgh Steelers.  Hubbard is a Right Tackle who started 14 games total for Steelers since 2013.  He appeared in 39 total.  By all accounts , Hubbard is a versatile Right Tackle who deserves a chance to start.  He started at Right Tackle for Haley's Steelers last year after Marcus Gilbert was injured. Solid depth move, and will shore up the right side of the offensive line.
As we went along, the moves got a little bit sexier.  Not really though.  The Browns signed a depth Defensive Lineman formally of the Cincinnati Bengals. A nice binky for Hue Jackson:
Nice! Who's that?  Not going to pretend to know, but I do know 3 years at $14 million dollars is a lot of money.  Seems like a lot for a guy with three career sacks.  A guess a little depth hurt nobody, but man.  Three fucking sacks? Theoretically this dude could've downed the QB by touching him 3 times, and he still got $14 million.  The NFL is fucking stupid.
Tuesday evening saw the Browns news slow down, as most of the big names were off the board.  The last piece of news we got was Isaiah Crowell departing the team after 4 seasons.
Not a bad deal for the Jets.  Crowell is coming off a disappointing year to say the least.  It seemed the Browns were going to increase his workload coming off a career year.  He touched the ball a career high 206 carries, but his yardage slipped to 853 after rushing for 952 in 2016.  Part of the reason Crowell struggled this year was Hue Jackson refusing to run the football, so Jets fans have that. 
Wednesday morning came, and the New Year STILL had yet to start.  That didn't stop the Browns from making another Free Agent signing.
There we go!  A football player I have heard of.  Love the move by bringing in Hyde.  It gives us a good 1-2 punch with Hyde and Johnson.  Add a third bruiser, and we could have a competent offense. I would rather take this approach than draft a Running Back in the first round. This team has bigger fish to fry.
Hyde has been a solid contributor to a rotten 49ers team for the past few years. He's rushed for 938 and 988 yards the past two seasons, while rushing for 14 touchdowns in that same time. Hyde isn't much of a weapon in the passing game, but his yardage is slowly increasing each year. He's only caught 3 total touchdown passes since 2014.
In the afternoon more defensive dominos fell as the Brown signed two AFC West Cornerback's.
Terrance Mitchell formally of the Chiefs signed a 3 year $12 deal with the club that wears turd colored pants. Mitchell was a 7th round draft pick in 2014. He is coming off a career year with Kansas City, where he registered 53 tackles and nabbed 4 interceptions.
Another depth Cornerback signing in Carrie. Comes at a very hefty price for a supposed "depth" signing. Carrie was a seventh round draft pick in 2014, much like Mitchell. Carrie was a solid contributor in Oakland starting 15 games in 2017, and 36 total over 4 seasons. Based off research, Carrie can play either Nickel Corner, or safety.
Sandwiched in between these moves was the signing of former Lions Tight End, Darren Fells to a 3 year $12 million dollar contract. Not much to see here other than Fells being lauded as one of the premier blocking TE's. Always need a good blocking Tight End, as almost all good teams have one.
Last year he showed he could do some things in the passing game, as he caught 17 passes for 177 yards and 3 scores.
Decent two days for big John Dorsey. Some of the money handed out was a bit excessive for some marginal starters, but that's what the Browns have to do to sign people. He seems to be filling depth throughout the roster, which helps the overall quality of the roster top to bottom.
I would hope the checkbook would shut for a bit here, and we move on to the draft. There is only one player I'd like to see the Browns bring in if they can….
Go Browns. #ThankYou73. (More on that later).