The last matchup of the weekend brings us perhaps the most exciting. The showdown between the two NFC South powerhouses reaches a trilogy in the 2017-18 season. The Saints look to defend their home turf in a third matchup against Carolina. New Orleans beat down the Panthers in Carolina 34-13 and then a 31-21 victory at home. The Saints are looking to beat them for the third time, which is no easy task.
The QB matchup features both past MVPs that are complete game-changers. Drew Brees has had a down-season for his standards but still can easily take over the game. Cam Newton however has the ability to burst out for a 40 yard run at any time. I actually like Cam to be the difference here but Brees is definitely more talented and cerebral. Advantage: Tie
---
Jonathan Stewart continues to be one of the least appreciated RBs in the NFL but the combo of Ingram and Kamara easily win here. Both have had an outstanding season and over 1,000 all-purpose yards. Advantage: Saints
---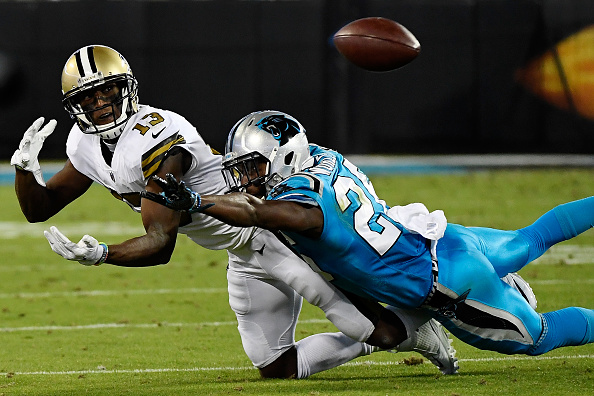 The weapon advantage has to go to the Saints. The Panthers have bounced back fine without Kelvin Benjamin but Michael Thomas is easily the best weapon on the field. Greg Olsen's return has revitalized the Panthers' offense a bit but not enough. Advantage: Saints
---
The Saints defense have been the surprise of the season and ultimately have been the reason that they played so well this season. Marshon Lattimore is the defensive rookie of the year and nobody wants to throw his way. Advantage: Saints
---
This is a tough one because I really think the Saints will struggle to beat the Panthers three times in a row. The Saints are a much better team overall though and unless Cam Newton has a monster game, I think they finish off the season sweep.
Saints 27  Panthers 20